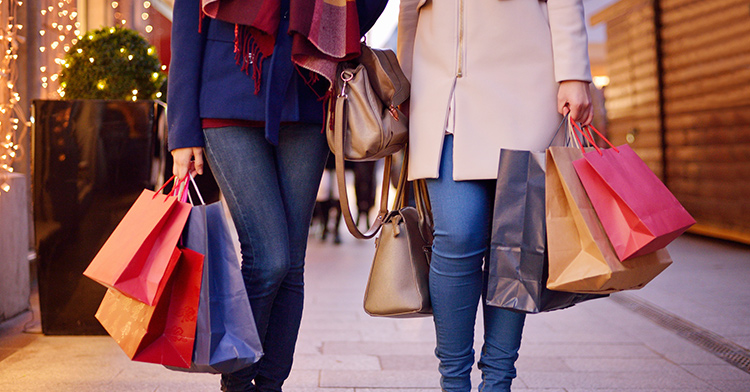 4 Ways to Keep From Overspending This Christmas
The average consumer plans to spend $805 on holiday merchandise this year, according to the National Retail Federation. That's great, unless you only planned to spend $600. With plenty of chances to spend over the next couple of months, there are a lot of chances to overspend.
Most people know the drill. They're just browsing at the mall and see some boots or a sweater that a friend would love! They snatch it up and either make it to the register or look around for another few minutes. And find more gifts—ones they didn't plan on getting.
How do you keep from overspending on shopping trips? Here are four ways pull it off.
Four Ways to Save Money on Christmas
1. Make your budget and follow your list. If you haven't made a shopping list or Christmas budget yet, it's not too late! Make a list (and yes, check it twice) of the family and friends you want to buy for, and how much to spend. Then do your research! Look online to get some gift ideas and a general sense of how much you'll spend on each item before you go shopping. It's a lot easier to set your spending plan in a quiet house instead of a madhouse Macy's.
2. Split the pricey gifts. You may love the thought of gifting your parents a three-day visit to a bed-and-breakfast or a five-star dinner followed by a Billy Joel concert. But this could get a little pricey coming from just one person. Ask your siblings to chip in some money to buy bigger presents. Splitting the cost of larger gifts helps keep everyone's Christmas costs down. Your brothers and sisters will thank you for that.
3. Set a family spending limit. Do you have a bunch of nieces, nephews and cousins? If you buy a nice gift for each of them, things can get pretty expensive pretty quickly. Try drawing names and setting a spending limit—say, $25 per child. It makes shopping simpler, and there won't be any awkward competition to see if little Susie likes the American Girl doll or the Elsa Ice Palace playset more.
4. Keep your receipts in the bag. Maybe you buy a large shirt for someone who's a medium. Maybe that person doesn't like the design. Maybe you look at the gift and think Why on earth did I buy this? Keep the receipt in the store bag so you can return the item. You may even save the gift receipt so the other person can take it back and get something else.
Making a budget and smart spending are solid ways to guard you from overspending this Christmas. In fact, you won't just like the results … you'll love them!