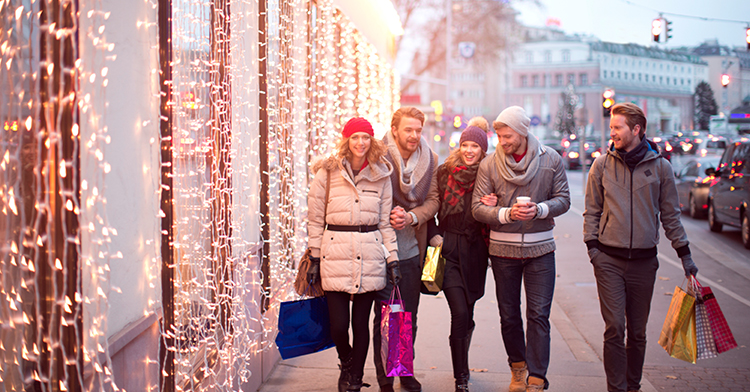 Where Does Your Christmas Spending Rank?
Americans plan to spend an average of $830 on Christmas gifts this year, according to a new Gallup poll. That's a Santa-sized bump from last year's November poll, when $720 was the average guesstimate.
Here's a breakdown of how much money Americans think they will spend this year:
| $1,000 or more | 30% |
| --- | --- |
| $500–$999 | 21% |
| $250–$499 | 14% |
| $100–$249 | 17% |
| None/Don't Celebrate/Not Sure How Much | 15% |
How Much Will You Spend on Christmas?
It's your call whether you spend $100 or more than $1,000. But it's important to make that call by creating and following a Christmas budget. Determine how much to spend, what to buy, and who to buy for. No matter what spending category you fall into, you'll have more fun knowing your money is accounted for.
Here are some quick tips to help you plan your holiday shopping:
Keep your list from being lengthy. Christmas spending can get as crazy as Uncle Eddie if you buy gifts for every extended family member and office acquaintance. Buy gifts for the people you want to buy a gift for. Then, write a nice Christmas card for everyone else.
Pick specific gifts and shopping times. Once you've selected the presents you're going to buy, pick a certain day or time to focus on shopping. Don't scramble during your lunch hour to find just anything for your spouse or kids. You'll likely overspend and be overwhelmed.
Buy online. Shopping online might be your cup of cocoa if you overspend in a frenzied mall. Choose sites like Amazon that have tons of gift options and free shipping on certain orders.
Go for gift cards. A National Retail Federation survey reports that gift cards have been the most requested holiday gift for nine straight years. The perks? You can set the limit of how much you want to spend, but you leave choosing the gift up to them.
Related: The Christmas Gift That Leaves Billions of Dollars on the Table
Stay calm with discount email offers. Sites like Groupon or LivingSocial may give you great deals, but don't buy just because you see a huge markdown. Wait a few hours and make sure the item is usable by someone on your Christmas list.
No matter what you spend on Christmas, have a plan to get there. It's totally fine to spend more on nice gifts, and it's fine to spend less. Whatever your plan, put your mind and budget to it!