Protect Your Future with a Will
We'll take the worries out of getting your will prepared. You can do it in 20 minutes or less.
Why You Need a Will
Protect Your Family

You decide what happens to your stuff and your kids.

Peace of Mind

Your wishes will be handled exactly as you've decided.

Legal Confidence

These documents will be legally binding in your state.

Why Dave Chose Mama Bear Legal Forms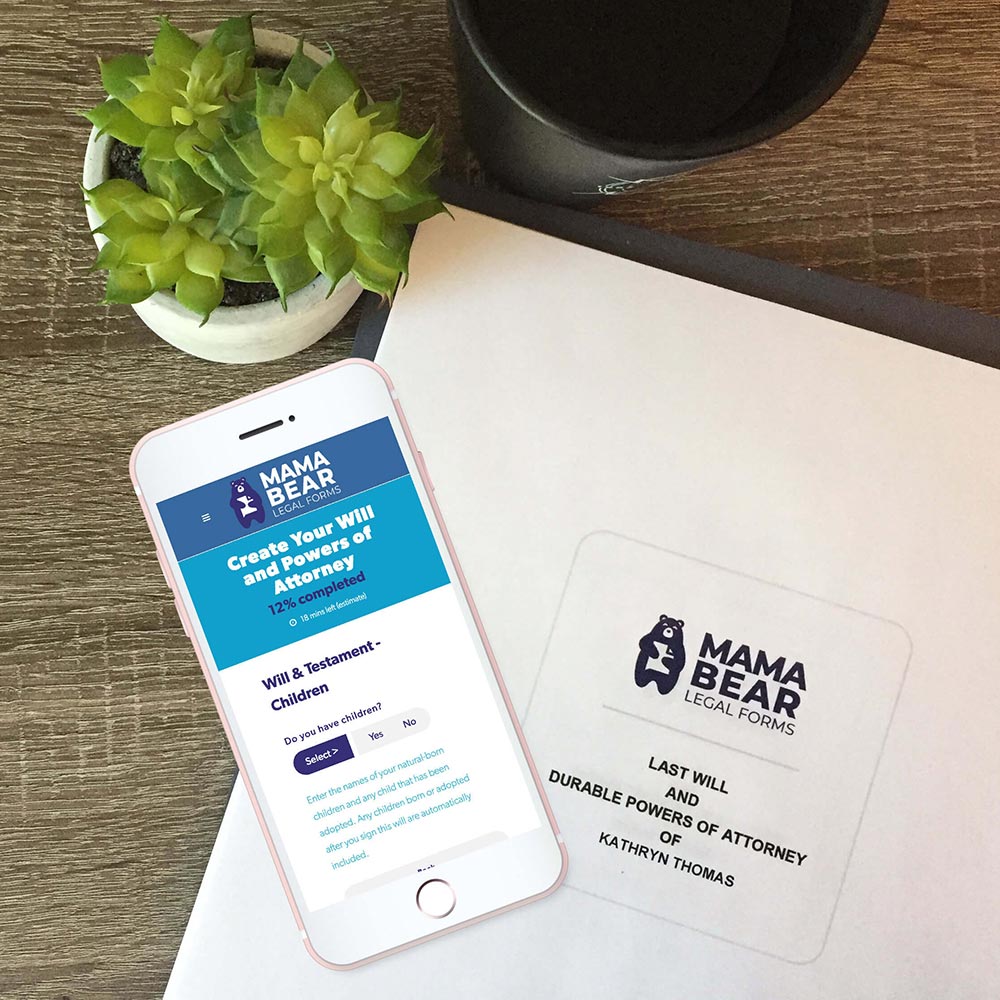 Attorney-Built Documents
Attorneys have prepared these documents to make sure they're state-specific and legally binding.
Comprehensive Protection
Knock out three crucial documents all at once: your will, health power of attorney and finance power of attorney.
6 Months to Make Changes
Modify your will for FREE for up to 180 days until you're 100% satisfied.
Real Testimonials From Real People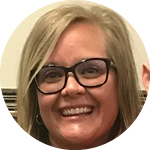 Reasonable price, easy-to-use forms and excellent customer service!
— Katie
Your Complete Will Package for $129
These three legal documents will give you the coverage you need.
Last Will & Testament
Decide where your stuff will go
Name who will care for your children
Choose who will be in charge to see your wishes are carried out
Health Power of Attorney
Document your end-of-life wishes
Name someone you trust to decide on medical treatment if you're not able
Finance Power of Attorney
Establish who you trust to carry out financial tasks for you
Manage insurance policies, taxes and benefits
How It Works
1. Build Your Document

Make an account and fill out the form in minutes

2. Save & Print

Save your progress, download and print your legal documents

3. Sign & Make It Legal

Sign in front of witnesses and a notary and file in a safe place.
Start Your Will for $129
The Lampo Group, LLC, through daveramsey.com, provides advertising for third parties, including Mama Bear Legal Forms. This form is provided as a direct link to Mama Bear Legal Forms site. Information submitted by you is collected, stored and/or used by Mama Bear Legal Forms for the purpose of providing the documents you request. daveramsey.com, with your permission, collects only your name, email address, city and state. All other information, necessary for the generation of Will documents, submitted on this form is directly linked to Mama Bear Legal Forms' site and is in no way collected, reviewed or stored by daveramsey.com. Likewise, all documents are solely provided by Mama Bear Legal Forms and are not generated or provided by daveramsey.com. The Lampo Group, LLC, is not a law firm and cannot provide legal advice. The Lampo Group, LLC does not warrant any sites, services or information provided by Mama Bear Legal Forms.